IT'S TOO IMPORTANT TO MISS
In 2017, there is no more important event for auto OEMs and their display suppliers and manufacturers than the 24th Annual Symposium on Vehicle Displays & Interfaces taking place Sept. 26-27 at the center of global automotive excellence.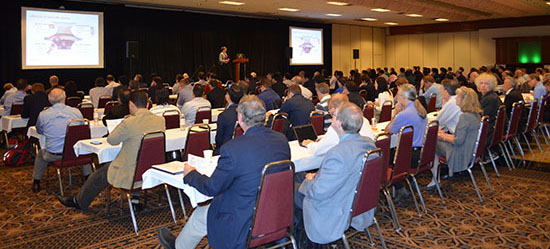 THE AUGMENTED REALITY KEYNOTE
If AR is in your vehicle display roadmap, you won't want to miss this year's forward-looking keynote address by Thomas Seder, GM Technical Fellow & Chief Technologist-HMI - "Augmented Reality System Architecture, Supporting Technologies and HMI Requirements."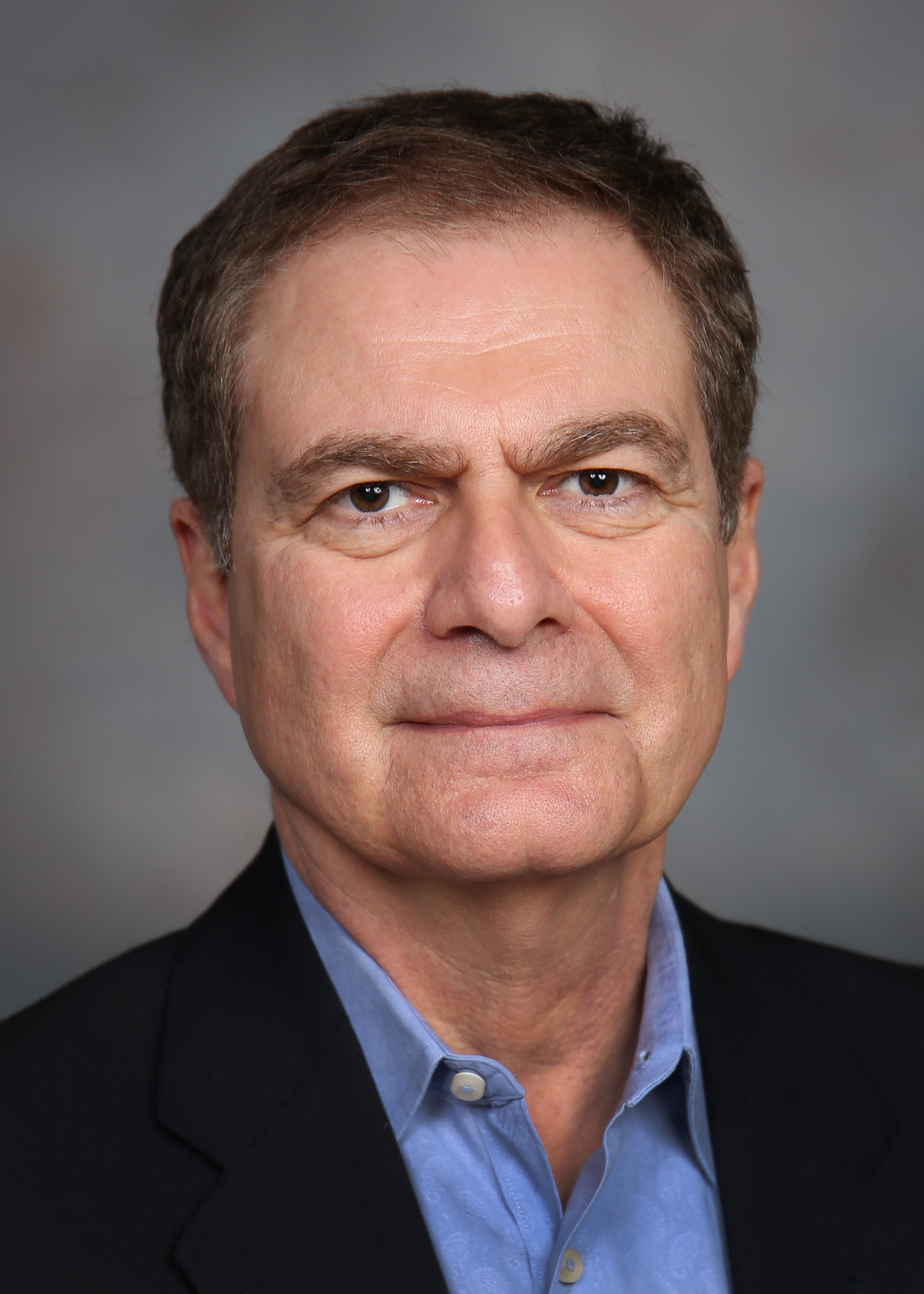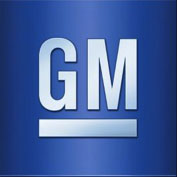 Special Keynote Address:
Thomas Seder, GM Technical Fellow & Chief Technologist-HMI

Dr. Seder is currently a GM Technical Fellow and Chief Technologist-HMI within GM R&D. He is responsible for technology roadmapping and developing advanced display and control technologies, and cockpit interaction designs. Tom's current research interests are in the area of Information Architecture, Information Display, Displays Technology and HUD-based Augmented Reality and Enhanced Vision Systems. Dr. Seder holds a PhD in Physical Chemistry from Northwestern University and an MBA from the University of Iowa.
TOTAL VEHICLE DISPLAYS…TOTAL TECHNOLOGY…
TOTAL IMMERSION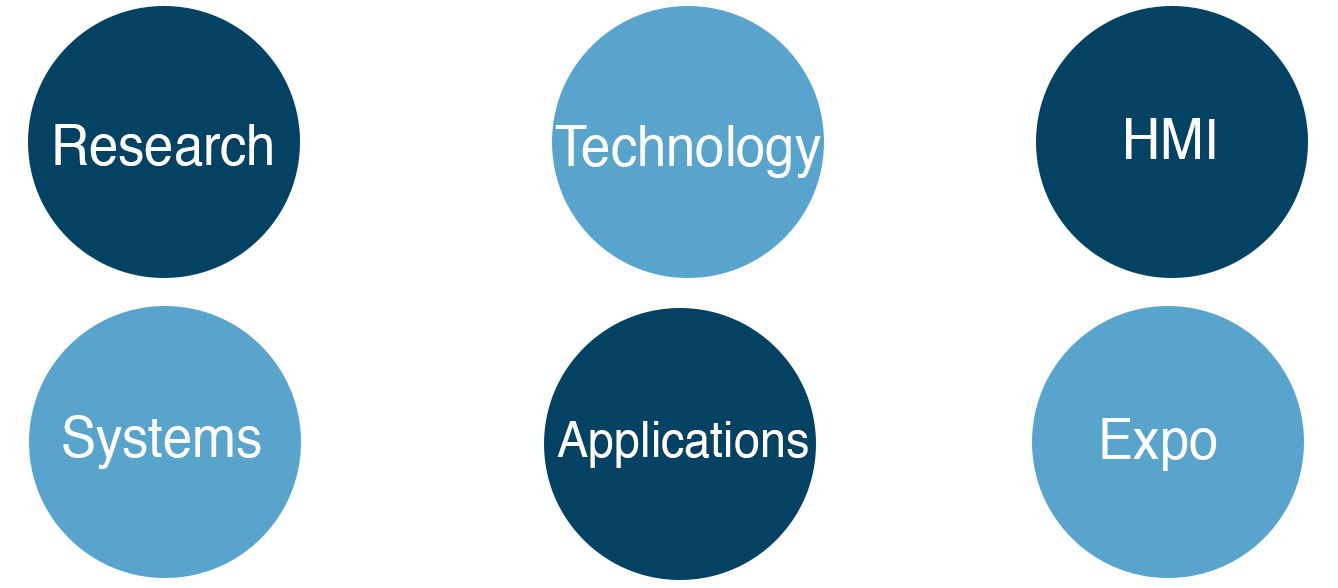 Join hundreds of the industry's brightest techno-future engineers, scientists, and designers from the display, HMI, photonics, vehicle systems, academic and automotive OEM communities.
THE PROGRAM THAT'S TOO IMPORTANT TO MISS
Because industry visionaries provide insights you can't get anyplace else – including integration roadmaps for growth and profit as the trillion-dollar global automotive OEM marketplace follows consumer electronics in migrating to connectivity technologies and larger screen sizes to support multiple internal vehicle systems, infotainment and safety.
Once a year the brightest minds gather to share their knowledge and expertise on the very latest developments and advances in vehicle display science, engineering and emerging applications destined to shape the holistic driving experience of tomorrow's smart… high-tech… hybrid… electric… connected… and autonomous vehicles.
PANEL: New Display and Touch for Multi Modal HMI – Situation Awareness Improvements
Automotive market
• Usage of and trends in automotive displays & interfaces and applications
• Customer acceptance and feedback on different display and interface
technologies
• Regulation and trends related to in-vehicle interactions
Display, lighting and system tech. applicable to vehicular applications or other devices for lighting, signaling
• Display technologies and components (LCD, OLDE, LEDs, MEMS, RGB
Lasers, ICs)
• Optical components (illuminators, coatings, films, polarizers, lenses,
prisms)
• LED, OLED or other devicing for lighting, signaling

Human machine interface (HMI) and system solutions to improve driver performance and user experience
• Display system legibility (Electronic Mirrors), visual performance, driver
distraction
• Touch screen, haptic and acoustic technologies to improve user's response
• Driver/User interfaces (devices, human factors)
• HMI tools and methods (software development) and metrology for Multi
Modal HMI
• Head up displays, augmented reality, night vision systems and components
• Driver assist features (Navigation, ADAS, collision warning) toward
Autonomous Drive
• Infotainment and projection displays
• Tools and techniques for measuring HMI efficacy
Application issues with vehicular displays, lighting, and HMI
• Optical, mechanical, electrical, and thermal performance
• Modeling and Simulation • Metrology and Testing
• Electrical interfaces (ICs, connectors, power management, video
communication)
Advanced technologies for displays, touchscreens, sensors and processors
• Sunlight readable, curved, flexible, low power, ultra-high contrast displays
and touch technologies
• Flexible and color E-Paper technologies (lower power, sunlight readable)
• Metal oxides and organic semiconductors based flexible electronics
• Nano-materials and nanotechnology
• Touch input devices
• Photovoltaic devices
NEW for 2017: A limited number of student travel grants will be awarded to student speakers (must be requested when submitting abstract – deadline for abstracts is June 23, 2017)

NEW for 2017: A Best Paper Award will be awarded based on the best presentation and submitted Digest Paper

TAKE A TECHNO-FUTURE DEEP-DIVE
AT THE SOURCING EXHIBITION
Discover bleeding-edge scientific advances… revolutionary new technologies… and potentially game-changing breakthroughs destined to enhance and transform the cockpit experience in vehicles worldwide.
Experience hands-on-demos, source, collaborate, partner and conduct problem solving with expert tech reps from more than 50 leading display technology product, service and solutions providers.
COME EXPLORE…NETWORK…COLLABORATE…
PARTNER AND SAVE
Delegates will walk away with exclusive data, findings and perspective, on the latest scientific advances and potential breakthroughs that could lead to the next generation of technological 'magic' for tomorrow's connected in-car experience.
As a delegate to SID Vehicle Displays Detroit you won't have to pay thousands in fees.
SAVE $50.00 OFF ALL-INCLUSIVE EARLY BIRD RATE
BEFORE SEPT. 8
Your fee includes a copy of the Digest of SID Vehicle Displays 2017 Technical Papers, online access to the technical presentations and all your day meals. Each day you get continental breakfast, hot buffet lunch, and afternoon refreshments. Entrance to the exhibits and parking are both Free.
SID Members Welcomed Back:
($300.00 before Sept. 8 / $350.00 after Sept. 8)

Join the entire electronic vehicle displays community…academia…industry…and suppliers.
Non-SID Members Welcome:
($400.00 before Sept. 8 / $450.00 after Sept. 8) Discover roadmaps to next-gen vehicle displays, user interfaces. Your registration comes with a one-year membership in SID (Society for Information Display).
Meet With Leading Companies Like These